Festival Site Updates
September 13, 2021
General updates
Greetings!
I trust everyone is doing well as you prepare for Atonement and the Feast of Tabernacles! What a crazy couple of weeks it has been.
It will be such a blessing to get together and see one another for God's Feast. As most of you know, it's been a challenge to host the Feast in a safe manner, given the pandemic we are still in. After the ministerial conference last month, we feel it is in the best interest of everyone to institute some protocols and precautions. By doing this we believe God will bless our efforts and take care of us.
Since the Feast of Tabernacles is just a few days away, I wanted to give everyone a few updates, cancelations and reminders.
Seating for the Feast: We have planned our seating to provide additional distance between families. We will have around 780 chairs set up in the main auditorium, and 300 chairs set up in the Washington or overflow room. Seats will not be assigned ahead of time, this will be a first come, first served basis. As you come into the room, you will be given stickers to mark the first and last seat with your family name. The ushers will assist you in finding seats. After you have found seats, we will tape off two seats between families to give everyone a bit more comfort and safety. These will be your assigned seats during the Feast. The doors for seating will be open on Monday evening beginning at 5:30 p.m. If you weren't able to arrive for the Monday evening service, we will have the rooms open again at 12:30 p.m. before services on Tuesday.
Masks at the Feast: Masks are not required indoors or outdoors in South Dakota; they are optional for any of our services for those who would feel more comfortable wearing one.
Canceled activities in Rapid City: Because of the COVID surge in many states around the country, we felt it was in the best interest of everyone to cancel the following activities:
Festival Choir/Children's Choir – You should have received a note from the Festival Music Coordinator.
Seniors' Brunch – Even though we won't be having the seniors' brunch, we will be providing a lunch bag/box for all those who signed up. You can pick your lunch up in the Washington room between 11 a.m. and noon.
Festival Youth Instruction
Teen and Young Adult Hospitality – We are currently working on another location if possible.
Family Day Train Ride: We are still planning on having the family day train ride as scheduled. As a reminder, please arrive at the Hill City train station early to get your tickets and lunch if you ordered one.
COVID-19 Protocols at the Feast: With only seven days to go, we are all looking forward to the 2021 Feast of Tabernacles in Rapid City! However, as we are still dealing with the impacts of the COVID-19 virus, we are providing all families with some very important guidance and protocols to help in your preparation for the Feast. These guidelines address situations when and where testing is recommended, as well as guidance on what steps to take if someone in your family shows symptoms or becomes ill at the Feast. Those protocols were attached to the email you should have received yesterday.
Our goal is to reduce the chance of anyone becoming sick. However, given the large number of brethren attending the Feast, there is always the potential for some infections—in spite of our efforts to exercise caution. Our faith is in God to take care of us, both to protect us when harm is imminent, and to heal us when we become ill. We have no promise that we will never be sick, or never injured, but we are promised God's protection and His healing. He has not given us "a spirit of fear, but of power, of love and of a sound mind" (2 Timothy 1:7). We should all continue to do our best to be safe, and to care for one another under all circumstances, always striving to please God with our thoughts and our actions.
Webcasting: Due to the possibility that some of our brethren may not attend each day (due to crowds, concerns, etc.) we will be webcasting each day from Rapid City.
Travel safe! We look forward to seeing all of you in just a few shorts days!
September 13, 2021
Food drive
This year we have a wonderful opportunity to serve those in the Rapid City, South Dakota community. COGWA will be hosting a food drive to help a local charity whose goal is to meet people at their point of need and provide for those who need help with food and security. You can drop off your donations at the information table. Thanks for participating and helping COGWA shine our lights in the community.
Items to donate:
Canned Beans
Canned Fruit
Canned/Boxed Potatoes
Canned Soup
Canned Tuna or other meat
Canned Vegetables (Corn, Green Beans, Peas, etc.)
Crackers
Dried Beans
Dried Cereal
Jelly
Mac and Cheese
Oatmeal (variety packets)
Pasta
Personal items (Soap, Shampoo, Conditioner, Toothpaste, toilet tissue)
Peanut Butter
Rice (1 to 2 pound packet)
August 13, 2021
Sept. 18 Sabbath information
Greeting!
We are getting ever closer to the Feast in Rapid City, and we can't wait to be with everyone! As we continue to monitor changes in COVID, South Dakota is one of the lowest in terms of cases around the US. Currently, the hotel is not enforcing masks or social distancing. This means we will be able to have a "normal" Feast! I sent out a message to everyone on May 5, asking about the Sabbath before the Feast, Sept. 18. We've had more than 100 members say that they would be there for the Sabbath. That being said, we will be holding Sabbath services on Saturday, Sept. 18, at the Best Western Ramkota. Services will begin at 2 p.m. in the Washington Room.
We look forward to seeing you all in a few short weeks!
---
Site Description
Once again, we are holding the Feast in the beautiful Black Hills of South Dakota, a premier family destination. Rapid City was a very popular site in 2018, and over the years many brethren have expressed a desire to return. We are happy to make that desire a reality again this year.
The Best Western Ramkota Hotel in Rapid City will serve as our host facility again this year, allowing hundreds to enjoy a beautiful, millennial setting.
There is an amazing amount of natural beauty in Rapid City, with lots of family activities, educational and historic adventures, and three national parks within a short distance.
Housing ranges from first-class hotels to extended-stay properties. There are also some cabins and rental homes available 30 to 45 minutes away. Daytime temperatures at the end of September are generally in the high 60s and 70s.
Attendance will be limited to about 750 people, and we expect the site to fill up. Come join us in the beautiful Black Hills. You won't be disappointed. We look forward to seeing you in Rapid City, South Dakota!
Fragrance-controlled room available: To be determined.
Tax rate for accommodations: 9 percent, plus a $2 per night city occupancy fee.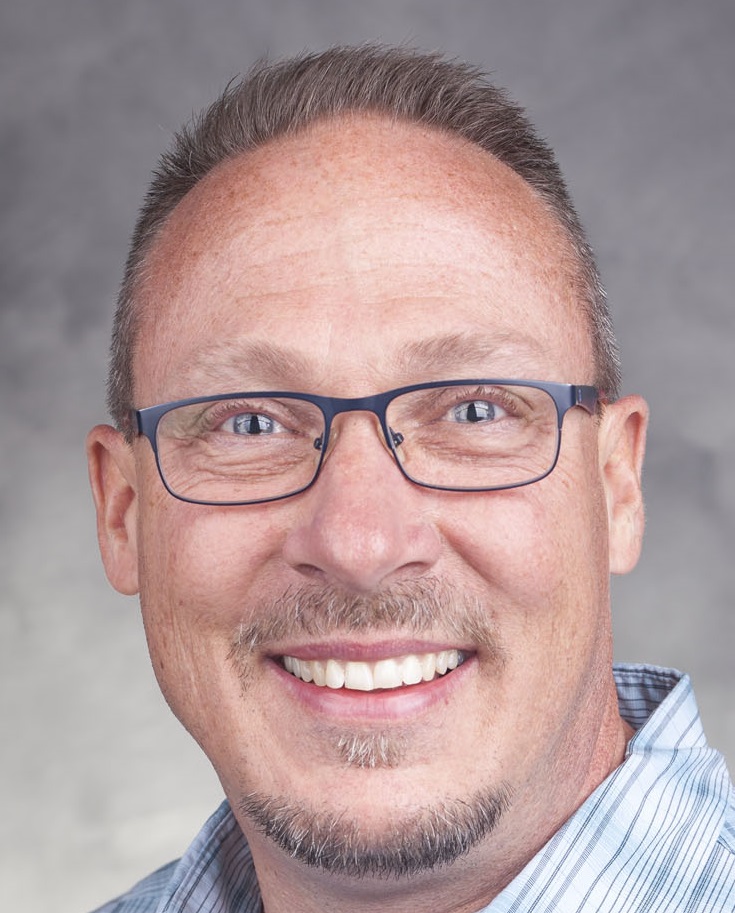 Closest airport: Rapid City Regional Airport (RAP), 11 miles.
Mark Whynaucht