Festival Site Updates
July 6, 2018
Avis discount code for Rapid City
Because of other things going on at the same time, car rentals for the Feast in Rapid City are quite expensive. If you're flying in and will need to rent a car, check into the following option—it may save you a considerable amount of money! The Rapid City convention and visitor bureau has given us a discount code for renting from the Avis location at the Rapid City Regional Airport (RAP). Simply go to Avis.com, type in RAP as your pick-up location, put in your rental dates and enter the discount code G975000.
July 2, 2018
Activity schedule and information
The Feast activity schedule and activity information have been posted for Rapid City! Please visit the Rapid City web page for more details.
There will be services at this site on the Day of Atonement and on the Sabbath of Sept. 22, prior to the Feast. Here are the arrangements:
Sept. 19, 2-4 p.m.
Grand Gateway Hotel
1721 N. Lacrosse St.
Rapid City, SD 57701
Sept. 22, 2-4 p.m.
Best Western Ramkota Hotel
2111 N. Lacrosse St.
Rapid City, SD 57701
May 11, 2018
Staybridge Suites Rapid City update
The previous issue with Staybridge Suites Rapid City has been resolved. Please realize that the $77 per night rate is for the King studio or the double Queen studio rooms. IT IS NOT FOR THE ONE-BEDROOM SUITES, which are not included in our package.
The studio rooms are one large room with one bathroom and a kitchen, which includes a full size refigerator, stove top, microwave and eating area. We are sorry for any confusion regarding these rooms. Further information is available on the Staybridge Suites website.
All other establishments on the housing list are available at that rate for a couple of days before and after the Feast.
May 8, 2018
Staybridge Suites Rapid City
Staybridge Suites Rapid City currently has an issue with payments. Please do not book early housing at this hotel until further notice. We will post another update once this issue has been resolved. Thank you for your continued patience.
April 13, 2018
Join our Rapid City Facebook group!
You are invited to join our Rapid City Facebook group! We encourage you to ask questions and talk to other members who will be attending this site. We will also be posting updates as soon as they are available!
---
Site Description
Rapid City and the beautiful Black Hills of South Dakota are a premier family destination. For years in the 1980s and 1990s Rapid City served as a wonderful site for members to gather to worship God and keep the Feast of Tabernacles. The site was always very popular, and over the years many brethren have expressed a desire to return. This year, with Rapid City being a one-year site, we are able to fulfill these requests.
The Best Western Ramkota Hotel in Rapid City will serve as our host facility for the annual family reunion of the Church of God.
Rapid City provides a fantastic setting for the celebration of the Feast of Tabernacles. There is amazing natural beauty in the area, lots of family activities, educational and historic sites, and three national parks within a short distance.
There is a good variety of housing types and costs, ranging from first-class hotels to extended-stay properties and some cabins and rental homes. (Most cabins and rental homes are 30 to 45 minutes away.) Daytime temperatures at the end of September are generally in the high 60s and 70s.
Attendance will be limited to about 600 people, and we expect the site to fill up. If you would like to join us in the beautiful Black Hills, register early on, and we'll look forward to seeing you in Rapid City, South Dakota!
Fragrance-controlled room available: To be determined.
Tax rate for accommodations: 9 percent, plus a $2 per night city occupancy fee.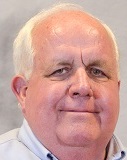 Closest airport: Rapid City Regional Airport (RAP), 11 miles.
Mike Blackwell