Festival Site Updates
September 18, 2018
Feast update
Hello Fort Myers Feast-goers,
Here are two quick updates for everyone before you leave for Fort Myers:
If you arrive by this Sabbath (Sept. 22), we will have a 2 p.m. Bible study service at the following location:

Unitarian Universalist Church
Hobart Fellowship Hall
13411 Shire Lane
Fort Myers, FL

In making out your check for the first holy day, please write it out to Church of God, WPB. Our West Palm Beach Church brethren will bank the checks and send your blue envelops, along with one check for the total, to Dallas after the Feast. Please do not write the check to Church of God, a Worldwide Association. We cannot deposit it in our local account.
July 31, 2018
Activity schedule
The activity schedule has been adjusted to show the correct service times based on webcasting.
July 2, 2018
Activity schedule and information
The Feast activity schedule and activity information have been posted for Fort Myers! Please visit the Fort Myers web page for more details.
There will not be services at this site on the Day of Atonement, but there will be Sabbath services on Sept. 22, prior to the Feast. The arrangements will be posted at a later date.
---
Site Description
Fort Myers, Florida, is a limited-access satellite site and is primarily secured for:
Those for whom the distance to their assigned site (Orange Beach) would be too great.
Those who cannot afford to travel to their assigned Feast site.
Those who cannot take the extra time away from job and/or school to attend their assigned site.
Those who wish to attend with their family members who will be attending the Fort Myers site.
After two very successful years, we will once again be returning to Fort Myers as a Florida satellite site. The beauty of the Gulf Coast of Florida, the many attractions for brethren to visit, and the excellent venue for accommodations and services made this a clear choice again for 2018.
Services will be held at the Holiday Inn at the Gulf Coast Town Center, which is a beautiful property located on a lake. There are over 30 top-of-the-line restaurants at the Town Center for brethren to choose from. Most people may wish to stay at the Holiday Inn, where breakfast comes free with your room if you are with the Church.
This area of southwest Florida offers many attractions. The Edison and Ford Winter Estates, which includes the Edison Botanic Research Laboratory and the Estates Museum, are open daily for tours. The causeway to Sanibel and Captiva Islands is 30 minutes away and so is the bridge to the island and city of Fort Myers Beach. All have beautiful white-sand beaches, and there are plenty of seashells to gather on Sanibel and Captiva Islands. The very popular Naples Zoo is 35 minutes away, and the western Everglades National Park's Ten Thousand Islands guided boat tour is just one hour away.
The temperatures in September this year should be from the mid- to the upper 80s. We are expecting 200 or more at this site.
Fragrance-controlled room available: Yes.
Tax rate for accommodations: 11 percent.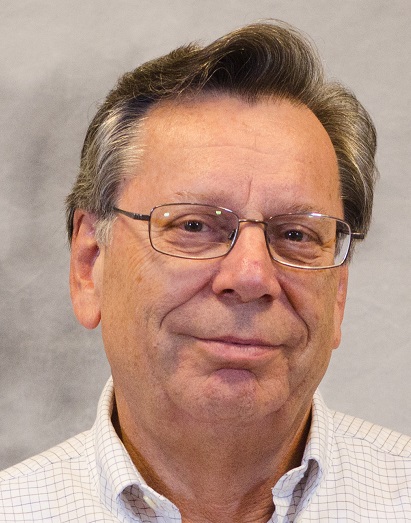 Closest airport: Southwest Florida International Airport (RSW), 5 miles.
Jim Haeffele