Festival Site Updates
May 29, 2019
Pre-Feast Sabbath services and volunteer opportunities
On the Sabbath of Oct. 12, services will be conducted at the Prospector (the Feast location of services) at 2 p.m. There will not be services that day in Castle Rock, Loveland, Salt Lake City or Grand Junction.
We are looking for volunteers to help with setup (actually re-setup) for a couple of occasions. Help is also needed with parking and food service. Volunteering to help with food service will involve serving food that will be catered for a couple of occasions and brewing coffee for the entire group before services each day. With enough volunteers we should be able to avoid making it necessary for a few to serve every day.
If you can help with any of these duties, please email Larry Neff at larry.neff@cogwa.org.
---
Site Description
For the 2019 Feast we'll once again be in Park City, Utah, a site we used in 2012 and 2013. The elevation is right at 7,000 feet.
The history of the 2002 winter Olympics is reflected very well, especially at Olympic Park, one of the great places to visit in the area. Recreational opportunities abound, and restaurants are abundant. A visit to historic Main Street is a must. Many of the buildings originated during the 19th-century silver mining boom.
One great feature is the town's proximity to Salt Lake City. Mormon Square in the downtown Salt Lake City area is quite interesting and educational.
We will be sponsoring a number of church activities as well. One we are really excited about is Family Day, when we'll have a two-hour ride on a historic train (steam engine and all) from the Heber Valley Railway Station in Heber City, about 20 minutes from Park City. There will be entertainment on the train, and an optional box lunch can be purchased.
Those who attended Park City in 2013 will be glad to know that the construction and renovation of the Prospector are long since completed. The result is beautiful. Some of the housing we will be listing has been renovated as well. Condos, townhomes, studios and private homes are abundant.
Note: This may become a restricted site due to limited capacity.
Fragrance-controlled room available: Yes. (Please request this several weeks before the Feast by contacting larry.neff@cogwa.org).
Tax rate for accommodations: The Park City lodging tax is 13.02 percent plus a 9.7 percent reservation fee, which is standard.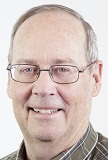 Closest airport: Salt Lake City (SLC), 37 miles.
Larry Neff