Site Description
The South Pacific island nation of Fiji has long enchanted tourists from around the world. Once a British colony, today Fiji is a multicultural, English-speaking nation. It is famous for world-class scuba diving, stunning white sand beaches and lush tropical landscapes, not to mention the friendly, smiling Fijians themselves.
The oceanfront resort town of Pacific Harbour will once again be our Feast site this year. It is located just over a 2½-hour drive southeast of Nadi International Airport. The drive is about 87 miles (140 kilometers) on a one-way road through a number of villages. Throughout the island, the maxium speed on open roads is 80 kilometers per hour, which is about 50 miles per hour. The average daytime temperature in October is about 80 degrees Fahrenheit (27 degrees Celsius) with occasional rain expected.
Services will be held in the wedding chapel at the Pearl South Pacific Resort in Pacific Harbour. We anticipate about 50 attendees, including the Fijian brethren. The Pearl is located right on the oceanfront with two restaurants on-site.
Proposed activities include an offshore island snorkeling excursion, jet skiing, two group dinners and a movie night. A championship golf course, scuba diving and river kayaking are available nearby.
Pacific Harbour offers a range of accommodations, including resort hotel rooms, holiday homes/villas and apartments. More information about activities, culture and tourism in Fiji may be found on tourismfiji.com and lonelyplanet.com/fiji. Rental cars are available from the airport in Nadi, and taxis may be easily hired from the airport to Pacific Harbour.
Due to size constraints at the Pacific Harbour site, we request that all potential attendees contact Art Verschoor to register prior to making travel arrangements.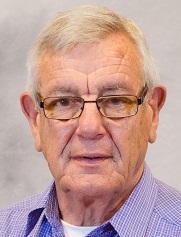 If you have questions or would like to register to spend a tropical Feast with our South Pacific brethren, please email Art Verschoor at tel.allon@clear.net.nz for further information.
Art Verschoor