Site Description
Branson, Missouri, will once again welcome the Church of God by hosting the Feast of Tabernacles. This will be our 27th year in Branson, and it remains popular for all ages.
The Branson area, in the midst of the beautiful Ozark Mountains, is an excellent setting for God's fall Feast. The fall scenery can be spectacular during the Feast. The hills, lakes, forests and streams give the area an almost millennial setting. Wildlife can be seen in many areas nearby. Deer, turkey, ducks and geese, and even foxes and skunks are occasionally seen only a block or two off the "Branson Strip." Wildlife abounds in the immediate area of some housing establishments.
Branson offers something for everyone. For those who want to be more active, Branson has something for you—ranging from first-class shopping and amusement parks to live music shows, golf courses, museums, world-class fishing and the Promised Land Zoo.
Two newer attractions are Wonderworks Branson and the Wonders of Wildlife museum and aquarium in nearby Springfield. For those wishing a more relaxed setting, there are several wilderness forest areas within a short distance.
Housing in Branson is some of the most economical of any Festival site. Establishments range from first-class hotels, condominiums, houses and cabins to more economical motels (all with mini-fridges and microwaves).
Services this year will be held at the Branson Star Theater, located near the west end of the Strip. The location is easily accessible from most housing establishments. Again this year, there will be ample room for sitting and visiting before services.
Fragrance-controlled room available: Yes.
Tax rate for accommodations: 7.5 to 12.8 percent, depending on location.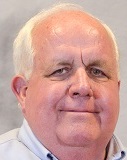 Closest airport: Springfield-Branson (SGF), 55 miles.
Mike Blackwell