Festival Site Updates
September 27, 2017
Feast Facebook page
We are just one week out from the start of the Feast of Tabernacles! We have created a private Facebook Group page for you to join and interact with other members who will also be attending Branson. We encourage you to join and start chatting with other members. You're also welcome to invite anyone that you know who will be attending Branson. Feel free to contact us at socialmedia@cogwa.org if you have any questions.
Click here to join!
September 11, 2017
Post Feast Sabbath and volunteering
If you are interested in attending Branson services for the Sabbath of Oct. 14, please inform Mike Blackwell as soon as possible by email at mike.blackwell@cogwa.org. (There must be enough interest for us to host Sabbath services after the Feast.)
We need volunteers to help set up for the Seniors' luncheon BEFORE SERVICES on Monday, Oct. 9. We also need volunteers to assist our disabled brethren going through the serving line and cleaning up after the meal. If you are interested in helping in either of these areas, please contact Mr-s Roger West via email at roger.west@cogwa.org.
Also, if you would like the list of shows and entertainment areas providing discounts to Feast goers this year, please email Mike Blackwell at mike.blackwell@cogwa.org.
July 13, 2017
Feast activity information available
A description of activities for the Branson site has been posted. Check out what will be happening by viewing the activities and schedule.
---
Site Description
Nestled in the rolling hills of the Missouri Ozarks, Branson has served as a popular Feast site for over 20 years. Branson sits beside three lakes in the beautiful hardwood forests of southern Missouri. It is a mecca for families who desire to vacation in a family-oriented area that offers something to excite almost everyone. If you want to get away from the hustle and bustle of the city and sit beside a lake or take a hike in the woods, Branson is for you. If you like the excitement of musical shows and amusement areas, Branson is for you. If you like to shop or golf, or if you prefer to simply sit back and fellowship with brethren, Branson is for you.
The beautiful White House Theatre, sitting on a hill off the busy strip, is an ideal location for God's people to keep the Feast of Tabernacles. There is plenty of room for fellowship, a modern theater with comfortable seating and a wonderful family-friendly seating section. There is room on-site to have virtually all of our activities and seminars in one location.
Branson offers a wide variety of housing for every taste and budget. Whether you'd like an inexpensive motel with cooking facilities, an upscale hotel or a condominium or cabin with all the conveniences of home, we have you covered.
Average high and low temperatures for October are 72 and 49.
Fragrance-controlled room available: Yes.
Tax rate for accommodations: Varies from 6 to 12 percent.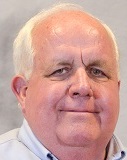 Closest airports: Springfield/Branson National (SGF), 55 miles; Little Rock, Arkansas (LIT), 178 miles.
Mike Blackwell