Festival Site Updates
September 3, 2020
Activity information and schedule now available
The activity information and schedule are now available for Branson.
---
Site Description
Branson, Missouri, will once again welcome the Church of God by hosting the Feast of Tabernacles for the 25th year in a row. The site is popular for all ages.
The Branson area, in the midst of the beautiful, hardwood-forested hills of the Ozarks, is an excellent setting for God's fall Feast. The fall scenery can be spectacular at this time of year. The hills, lakes, forests and streams give the area an almost millennial setting. Wildlife can be seen in many areas nearby. (I saw a doe and two fawns peacefully cropping grass only a block off the "Strip," and I have frequently seen other wildlife in the immediate area of housing establishments.)
For those who want to be more active, Branson has something for you—ranging from first-class shopping and amusement parks to live music shows, Sight & Sound Theatre's production of Noah, golf courses, museums and Promised Land Zoo. Two brand-new attractions this year are WonderWorks (an educational amusement park) and Aquarium at the Boardwalk.
Housing in Branson is some of the most economical of any Festival site. Establishments range from first-class hotels, condominiums, houses and cabins to more economical motels (all with fridges and microwaves).
Services will again be held at the first-class White House Theatre. This location offers several unusual but appreciated conveniences, including a large lobby for visiting before and after services and the West Wing for other activities.
Fragrance-controlled room available: Yes.
Tax rate for accommodations: 7.5 to 11.8 percent, depending on location.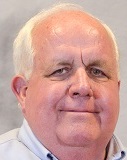 Closest airport: Springfield-Branson (SGF), 55 miles.
Mike Blackwell