Festival Site Updates
September 9, 2021
Activity updates and seating
Due to the continuing spread of the COVID-19 Delta variant, the following changes have been made at the Branson site.
We will be implementing assigned seating to ensure more space around families and seating groups. As well, the following activities have been cancelled for this year:
Family dance.
Festival youth instruction.
Seniors' luncheon.
Deacon, elders and department head reception.
We are sorry about these changes, but felt they needed to be made to ensure a safe environment for everyone at the Feast.
Mike Blackwell
Festival Coordinator
August 20, 2021
Important survey
Greetings to all Branson Feast attendees.
The Feast is now only weeks away and plans are almost complete. We look forward to having you all in Branson for a normal Feast of Tabernacles. COVID-19 is still running rampant in our part of the country. While we are planning a normal Feast, there is the possibility that we may have to do social distancing once again. We have room in the Yakov Smirnoff Theatre to do so in one building with everyone able to attend all services. While we hope this isn't necessary, we need to have a contingency plan for doing so, if needed.
To that end, we would like for each of you to select one person from your family to fill out the survey below by Aug. 30. This will help provide the needed information in case we do need to implement assigned seating again. We will notify everyone if it is necessary and if so, how to get your seating assignment.
Survey Link: https://forms.office.com/r/CL5AyJCnHw.
If you are having issues clicking on the link above, it is most likely due to the security restrictions on your email application. Try making sure this email address is listed as a trusted address. You can also try manually copy and pasting the URL into an Internet browser to access the survey. If that still does not work, please let me know. You can email me at michael.blackwell@cogwa.org.
We would appreciate everyone's prayers for a normal and successful Feast in Branson. We look forward to seeing everyone in a few weeks.
August 10, 2021
Corrected email address
There was a typo in the last email message. Here is Richard Kmodras' corrected email address: itallmakesaperfectsense@gmail.com. Again, if you're interested in volunteering for the choir, please email Mr. Kmodras and let him know what part you sing.
August 6, 2021
Volunteers needed
Hello to all Branson Feast attendees. The Feast is fast approaching and plans are being finalized. We noticed that volunteers are less than normal—and we need more volunteers. We need volunteers in the following areas:
Ushering.
Offertory count.
Stage set-up.
Audio visual (capable of helping with services and other activities).
Parking.
Special services.
Festival Youth Instruction.
Public safety.
If you would be willing to serve in any of these areas (even if you have already volunteered via registration) please send an email to caleb.froedge@cogwa.org. In the email please include your name, age and experience in the area in which you wish to serve. We need this information by Friday, Aug. 13 at the latest. Thank you very much for your help.
We also could use more members for the Festival chorale (we have plenty of soloists, etc.). If you would like to volunteer for the choir, please email Richard Kmodras, our music director, at itallmakesperfectsense@gmail.com and let him know what part you sing. This also needs to be done by Friday, Aug. 13 at the latest.
Thanks for your help. It won't be long now.
July 21, 2021
New location of services and Sabbath information
Greetings to all Branson Feast attendees. This email contains some very valuable information. Please read it.
For the past several years we have met at the Whitehouse Theatre. It has been "closed" for the past couple years as the owner decided to sell it. As a result of being closed, it has begun to run down. Recently the owner decided to close the doors until it is sold. We knew this was a possibility and have been working to obtain a different venue for the Feast.
We have signed a contract to host this year's Feast of Tabernacles at the beautiful Yakov's Theatre. This is the theatre where we had our first Feast in Branson 25 years ago. The theatre is located at 470 State Hwy 248, a few minutes from the White House Theatre.
The schedule for services will be the same, only the venue will be different. While we will miss the set-up at White House Theatre, the new theatre has more space and will serve us very well.
Sept. 18 Sabbath Services
We will have services the Sabbath before the Feast in Branson at the Branson Community Center, located at 201 Compton Dr. Just across Hwy 65 from the theatre. Services will begin at 1 p.m. We look forward to seeing you in Branson.
---
Site Description
Branson, Missouri, will again welcome the Church of God by hosting the Feast of Tabernacles for the 26th year in a row. The site is always popular for all ages.
The Branson area, in the beautiful, hardwood-forested hills of the Ozarks, is a wonderful setting for God's Feast. The fall scenery can be spectacular, and the hills, lakes, forests and streams present an almost millennial setting. Wildlife can be seen in many areas—a very short distance from the theater and near many of the housing establishments and entertainment areas.
For those who want to be more active, Branson has something for everyone—ranging from first-class shopping and amusement parks to live music shows, golf courses, museums and the Promised Land Zoo.
Two new attractions are WonderWorks Branson, an "amusement park for the mind" with 48,000 square feet of "edu-tainment," and the Wonders of Wildlife museum and aquarium in nearby Springfield. As well, Wild Animal Safari and National Tiger Sanctuary are less than 45 minutes away.
Housing in Branson is some of the most economical of any Festival site. Establishments range from first-class hotels, condominiums, houses and cabins to more economical motels. Virtually all housing facilities have, at the minimum, mini fridges and microwaves.
Services will be held at Yakov's Theatre.
Fragrance-controlled room available: Yes.
Tax rate for accommodations: 7.5 to 11.8 percent, depending on location.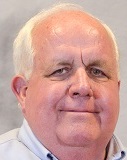 Closest airport: Springfield-Branson (SGF), 55 miles.
Mike Blackwell