Site Description
Branson, Missouri, will again welcome the Church of God by hosting the Feast of Tabernacles for the 26th year in a row. The site is always popular for all ages.
The Branson area, in the beautiful, hardwood-forested hills of the Ozarks, is a wonderful setting for God's Feast. The fall scenery can be spectacular, and the hills, lakes, forests and streams present an almost millennial setting. Wildlife can be seen in many areas—a very short distance from the theater and near many of the housing establishments and entertainment areas.
For those who want to be more active, Branson has something for everyone—ranging from first-class shopping and amusement parks to live music shows, golf courses, museums and the Promised Land Zoo.
Two new attractions are WonderWorks Branson, an "amusement park for the mind" with 48,000 square feet of "edu-tainment," and the Wonders of Wildlife museum and aquarium in nearby Springfield. As well, Wild Animal Safari and National Tiger Sanctuary are less than 45 minutes away.
Housing in Branson is some of the most economical of any Festival site. Establishments range from first-class hotels, condominiums, houses and cabins to more economical motels. Virtually all housing facilities have, at the minimum, mini fridges and microwaves.
Services will again be held at the White House Theatre. This location offers several unusual but appreciated conveniences, including a large lobby for visiting before and after services and the West Wing conference center for other activities.
Fragrance-controlled room available: Yes.
Tax rate for accommodations: 7.5 to 11.8 percent, depending on location.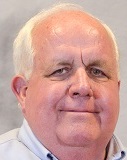 Closest airport: Springfield-Branson (SGF), 55 miles.
Mike Blackwell