Festival Site Updates
September 27, 2017
Feast Facebook page
We are just one week out from the start of the Feast of Tabernacles! We have created a private Facebook Group page for you to join and interact with other members who will also be attending New Braunfels. We encourage you to join and start chatting with other members. You're also welcome to invite anyone that you know who will be attending New Braunfels. Feel free to contact us at socialmedia@cogwa.org if you have any questions.
Click here to join!
September 7, 2017
Fun Show
The Feast is just around the corner! And you can add joy to the Feast for others by participating in the Fun Show! Remember, this is a FUN show, not just a talent show. If you can perform musical numbers, put together a good skit or entertain in some other novel way, contact Larry Salyer at larry.salyer@cogwa.org or at 832-437-8961.
There will be one practice run before the show. If we have too many acts, we will use this practice run as an audition. Thank you for getting involved. We look forward to hearing from you soon.
July 13, 2017
Feast activity information available
A description of activities for the New Braunfels site has been posted. Check out what will be happening by viewing the activities and schedule.
---
Site Description
New Braunfels is a small town of approximately 60,000 people, located in the hill country of Texas, just 30 miles northeast of downtown San Antonio. Its German heritage is evident in the city's history, culture and cuisine.
Services will be held in the New Braunfels Convention Center, where we will have exclusive use of this beautiful facility throughout the Feast. Complimentary coffee and tea will be provided every morning prior to services. Anticipated attendance is 350.
Many recreational opportunities in New Braunfels include water. Whether you're enjoying the famous Schlitterbahn Water Park and Resort, wakeboarding without a boat at the Texas Ski Ranch, floating one of the rivers, or swimming in the largest spring-fed pool in Texas—there are plenty of ways to get wet!
For those interested in history, there are seven museums to visit and the historic district of Gruene (a district within the city of New Braunfels) to explore. And for dining, there are many restaurants nearby where visitors can sample German dishes, Texas barbecue and contemporary fare.
If you'd like to venture beyond the local area, San Antonio is just 30 miles south on Interstate 35. There you can tour the historic Alamo, wander the River Walk, go up the Tower of the Americas, visit SeaWorld and enjoy the Six Flags Fiesta Texas theme park.
The nearest major airport is located in San Antonio. The average high temperature in New Braunfels in October is 81 degrees.
Fragrance-controlled room available: Yes.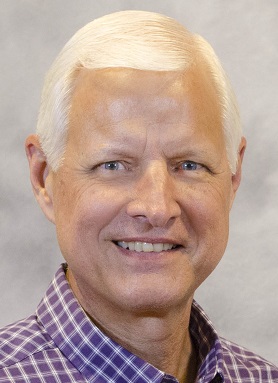 Tax rate for accommodations: 13 percent.
Closest airports: San Antonio (SAT), 30 miles; Austin (AUS), 55 miles.
David Treybig