Festival Site Updates
August 11, 2017
Deadline reminder and updates
Aloha everyone!
The Feast is only eight weeks away! I hope you are as excited as I am about the Feast this year in Hawaii!
For those who volunteered to serve at the Feast, you should hear from our department heads in the next couple weeks regarding opportunities and needs. All of our serving responsibilities have to be filled by visitors; we have no members living on the Big Island.
As a reminder, Aug. 28 is the deadline for ordering tickets for the special buffet dinner, holy day luncheons and activities. This date is fast approaching! We must give our numbers to the catering services at the hotel well in advance. Please send the Ticket Order Form along with your check to the indicated address on the form.
Many Alohas and Mahalo!
David Register
July 13, 2017
Feast activity information available
A description of activities for the Hapuna Beach site has been posted. Check out what will be happening and be aware of any events that require advance ticket purchase by viewing the activities and Ticket Order Form.
May 12, 2017
Housing reservations
Just as a reminder, early housing reservations begin Monday, May 15, and regular housing reservations will begin on Monday, May 22. Even though the online reservation link is available at this time, reservations should not be made until these dates.
May 12, 2017
Online reservations
The Fairmont Orchid Hotel in Hawaii has recently sent us an online reservation option in addition to the toll-free number. If you wish to reserve your room online beginning May 22 (or May 15 for early housing reservations), please visit aws.passkey.com/go/feastoftabernacles to receive the discounted rate.
---
Site Description
We will be returning to the Big Island of Hawaii this year for the Feast, meeting at the Fairmont Orchid, a hotel and resort about a half hour north of the city of Kona. This has been a very popular area, and this year will be our third Feast on the Big Island.
This area north of Kona, on the west side of the largest of the Hawaiian Islands, is the world-famous Kohala Coast. The Fairmont Orchid will be a new property for us in 2017. The hotel we used previously is undergoing major renovations, and much of it will be closed during October. The new hotel is a few miles south of the hotel we used previously.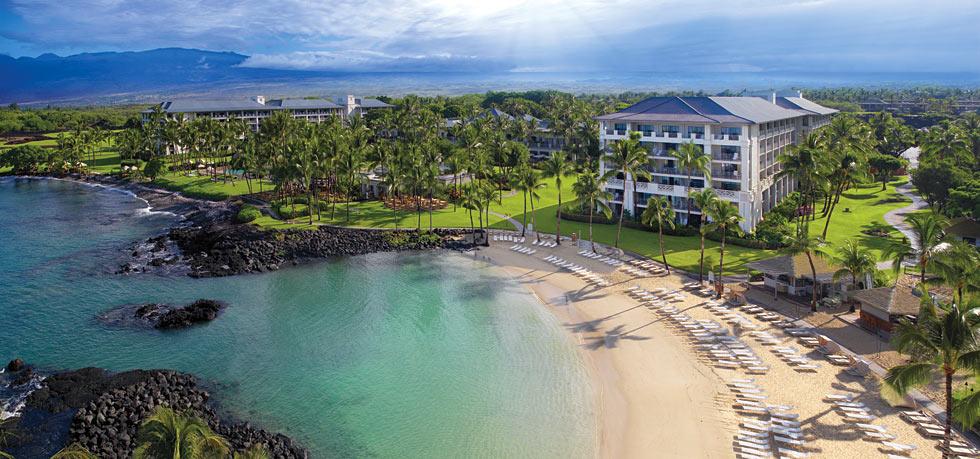 The Fairmont Orchid hotel and resort is located on over 33 acres of lush, tropical oceanfront grounds that include not only the resort with seven restaurants, but also a private beach, two championship golf courses, a fitness center, spa, 10 tennis courts, pools, gardens and coastal hiking trails through a historical park.
We are expecting between 300 and 400 to attend the Feast on the Big Island this year. All of our services and meetings will be held in the ballroom at the resort, where we have reserved a large block of rooms at deeply discounted rates.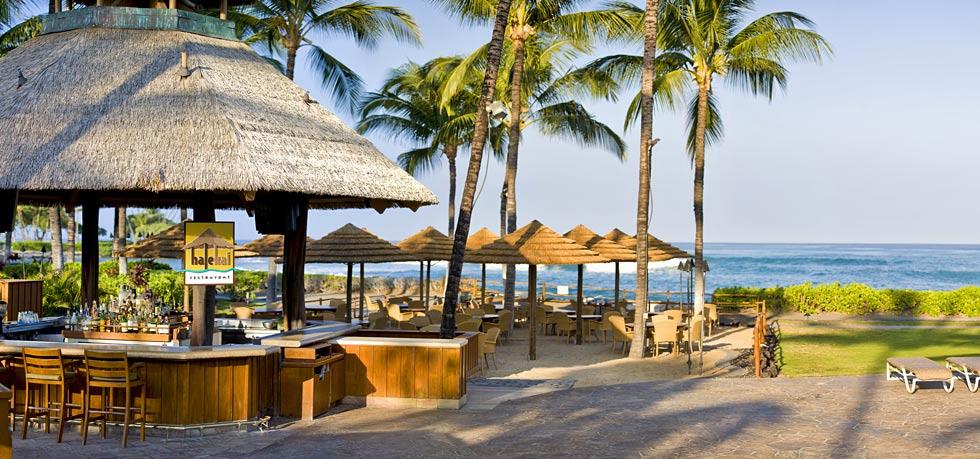 The hotel is offering us complimentary meeting space for our services and activities if most attendees stay at the hotel. Those staying at the hotel will help save the Church thousands of dollars in rental fees, and we appreciate your support in reserving rooms and staying at the hotel during the Feast.
There is plenty to do and see on the Big Island. Of course, sightseeing, shopping, fine dining, ocean water sports and beaches abound. Organized Feast activities will include Family Day on the beach, a teen pool party, a young adults' kayaking and snorkeling excursion, a family sailing and snorkeling adventure, and a traditional Hawaiian luau.
You will find plenty of helpful information and pictures on our Facebook page, Feast of Tabernacles 2017 Kohala Coast. We look forward to seeing you on the Big Island! Aloha!
Fragrance-controlled room available: No.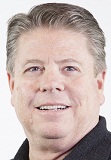 Tax rate for accommodations: 13.4 percent.
Closest airport: Kona (KOA), 22 miles.
David Register