Festival Site Updates
August 26, 2022
Golf scramble
Attention all golfers—young and old, male and female. We will be hosting a golf scramble on Sunday, Oct. 16 during the Feast in Coeur d'Alene. The format will be four-person scramble and will be played at the Coeur d'Alene Golf Club beginning at 1 p.m.
For those aged 65 and older, the cost is $37.50 plus $17 for cart rental per person. If you are unfortunate enough to be younger, the green fees are $42 per person plus $17 for cart rental. Rental clubs are available for $25. We will have a sign-up sheet available early in the Feast. We hope you can join us for a nice afternoon together.
August 18, 2022
Activity order form and Oct. 8 services update
Oct. 8 services
Due to a scheduling issue with the city of Spokane Valley, we have had to change the location for Sabbath services on Oct. 8.
The new location is:
Mirabeau Park Hotel & Convention Center
1100 N Sullivan Rd
Spokane Valley, WA 99037
Services will still begin at 2 p.m.
Activity order form
There have been a few activity changes, so please be sure to see the updated activities and schedule.
If you plan to attend the Lake Coeur d'Alene Afternoon Cruise, see the order form. Note the email deadline of Aug. 30 and postmark deadline of Sept. 5.
July 18, 2022
Activities and schedule
The Coeur d'Alene activities and schedule have now been posted.
Sabbath services on Oct. 8 will be located in Spokane Valley, WA. The location is approximately 20 minutes from Lake Coeur d'Alene. Here is the address:
Centerplace Regional Event Center
2426 N Discovery Pl
Spokane Valley, WA
Services will begin at 2 p.m.
---
Site Description
This year we return to Idaho for the Feast of Tabernacles site in the Northwest. The site will be located in beautiful Coeur d'Alene. Located just across the border from Washington state, this beautiful area of the country serves as a peaceful and picturesque millennial setting for the Feast.
Daily services will be at the Kootenai County Fairgrounds. Located a short three miles from the downtown and Lake Coeur d'Alene, the Fairgrounds will be able to accommodate up to 400 attendees.
Those flying into Idaho for the Feast can utilize the Spokane International Airport. The airport serves most major airlines. From there, it is a short one-hour drive to downtown Coeur d'Alene.
There is a variety of housing in and around Lake Coeur d'Alene. Stay at the luxurious lakefront Coeur d'Alene Resort. Or check out one of the many national chain hotels in the area. And of course, there are plenty of VRBO and Airbnb home rentals available in and around the lake.
The weather in this area of the country will be moderate during the Feast. Expect daytime highs in the low to mid 60s, with nights cooling to the high 30s.
Activities abound in the Lake Coeur d'Alene area. Explore the many hiking trails in and around Lake Coeur d'Alene. Rent a pontoon or powerboat and enjoy the vastness of Lake Coeur d'Alene. Enjoy a dinner cruise on the lake. If you like shopping, downtown Coeur d'Alene offers a number of antique and craft stores. Venture back towards Spokane and visit a number of local wineries, all unique in their locations and offerings.
Plans are still being developed for group activities, but rest assured, they will promise to take in the splendor and beauty of this area of the country. Plenty of personal time will be provided for families to enjoy much of what the area affords in terms of sightseeing, wonderful meals and unique shopping.
Fragrance-controlled room available: No.
Tax rate for accommodations: 8 percent.
Closest airport: Spokane, Washington (GEG), 39 miles.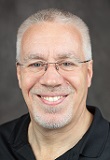 Jon Pinelli