Festival Site Updates
---
Site Description
The town of Estes Park is the gateway to one of the most spectacular national parks in the United States, Rocky Mountain National Park. The numerous elk, both in town and surrounding areas, add a millennial atmosphere.
Downtown Estes Park is rather quaint, with many shops and a variety of restaurants along the main street and scattered throughout the area.
Trail Ridge Road, the main route into the national park, tops out at over 12,000 feet and offers spectacular views. It is the highest paved through road in the country. The alternate route is Old Fall River Road. It's a one-way (from bottom to top) and unpaved road, but it's easily driven in a passenger car. It terminates at the high elevation visitor center, and you can then return to town via Trail Ridge Road.
The elevation of Estes Park is moderate for Colorado resorts, just 7,500 feet. Our host hotel is the Ridgeline Hotel Estes Park. Meeting space is more than adequate for the approximately 300 people we are expecting. Larger accommodations with kitchens, such as condos, cabins and houses, are available and present the best value. Some of the motels we will be listing are a little less expensive.
From the Denver International Airport, you can expect a driving time of about two hours, perhaps a little less. The fastest route uses Highways 66 and 36. An alternate is Highway 34 up the scenic Big Thompson Canyon, which takes about 45 minutes from Loveland.
Snow is always possible at Feast time in the Colorado Rockies. Come prepared for both cold and moderate weather.
All in all, Estes Park offers a great deal for the 2017 Feast of Tabernacles!
Fragrance-controlled room available: Yes.
Tax rate for accommodations: 10.55 percent.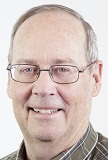 Closest airport: Denver (DEN), 76 miles.
Larry Neff