Site Description
In 2023 the Feast of Tabernacles site for the Pacific Northwest will return to Victoria, British Columbia. This will be the third time that the Church of God, a Worldwide Association, has held the Feast in Victoria. In previous years, it has proved to be a popular site.
Once again, services will be held at the Mary Winspear Centre in nearby Sidney, a short 20-minute drive from downtown Victoria, the provincial capital. The center's seating capacity is abundant, so there will be plenty of space for everyone. For those who wish to stay in the town of Sidney, there are a number of housing establishments within four blocks of the Mary Winspear Centre.
The climate in Victoria in the fall is considered cool Mediterranean. That means that during the Feast you can expect daytime highs in the 60s, with lows in the 40s. There is always a chance of showers in the fall, so bring a rain jacket.
A variety of activities are in abundance in the Victoria area. We will once again have whale-watching tours, which were most enjoyable the past two years we held them. Victoria also has a number of historic sites. Visit world-renowned Butchart Gardens, which has existed for over 100 years and is visited by over a million people annually. It is listed as one of Canada's National Historic sites. Travel to downtown Victoria and enjoy high tea at the Empress Hotel. Formerly a Canadian Railway hotel, the Empress is a site to behold. While downtown, you might want to visit the very unique provincial Parliamentary Buildings on the inner harbor. Rich in history, the buildings in the downtown have a distinct English flair.
Victoria is home to a variety of unique shops and boutiques, in addition to plenty of big box stores. Americans coming to Canada will also enjoy a favorable exchange rate. The U.S. dollar is currently worth $1.34 in Canadian dollars.
Of course, no Feast is complete without food! And Victoria will not disappoint. Whether it is an elegant steakhouse, a casual English pub or ethnic cuisine, Victoria has a variety of options for all budgets.
If you have never been to Victoria, we encourage you to spend this Feast with your brethren north of the border. You won't be disappointed!
Fragrance-controlled room available: No.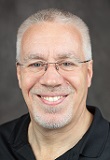 Tax rate for accommodations: 13 percent.
Closest airport: Victoria (YYJ), 2 miles.
Jon Pinelli