Site Description
We are pleased to announce that the Pacific Northwest Feast site for the Church of God, a Worldwide Association, will be back in Victoria, British Columbia, for 2018. Located on Vancouver Island, the site will once again be in Sidney (or Sidney-by-the-Sea, as the locals refer to it). This site was very popular in 2016, and it promises to be an exciting venue in which to keep the Feast of Tabernacles in 2018.
Sidney is located a short 20-minute drive from downtown Victoria, the provincial capital of British Columbia. If you are driving to Sidney, access to the island is available by ferry from either British Columbia or the state of Washington. You can also fly into Victoria International Airport. It is a smaller airport, but located right in Sidney.
The climate in Victoria is considered cool Mediterranean. That means that during the Feast you can expect daytime highs in the 60s, with lows in the 40s. There is always a chance of showers during the fall season.
We will be holding our services at the Mary Winspear Centre in Sidney. Our meeting room has ample space. We will be able to seat up to 700 people very comfortably in the center.
There is a variety of housing and restaurants in and around Sidney to appeal to everyone's needs and budgets. Several housing establishments are even located right across the street from the Mary Winspear Centre. More housing is also available within a short four-block distance from the center. Restaurants in Sidney are varied in cuisine and price. And, of course, you have even more choices in downtown Victoria.
Activities abound in the Victoria area. Visit historic Butchart Gardens, which is listed on Canada's registry of national historic sites. Take in one of a number of the local museums depicting Canadian history and Eskimo culture. Tour some of the local British Columbia wineries or enjoy high tea at the historic Empress Hotel in downtown Victoria. This is just a small sample of things to do in the Sidney area.
If you have never experienced Canada, come spend time with our Canadian brethren at this year's Feast of Tabernacles. You will not be disappointed!
Fragrance-controlled room available: No.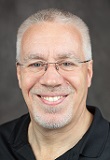 Tax rate for accommodations: 13 percent.
Closest airport: Victoria International Airport (YYJ), 2 miles.
Jon Pinelli