Site Description
Once again, the Feast of Tabernacles will be held at the seaside resort town of Uvongo. Uvongo has proven to be a popular destination due to the warm, subtropical climate and abundance of reasonably priced accommodations.
Uvongo is situated approximately 160 kilometers (96 miles) south of Durban's King Shaka International Airport. All major car hire companies operate from the airport, which is located near to the N2 highway. Traveling south on the highway to Uvongo will take approximately two hours.
Activities include surfing in the warm Indian Ocean, deep-sea fishing, dolphin watching and shark-cage diving.
The more adventurous can bungee jump into the picturesque Oribi Gorge or take the zip line over the gorge. This is the longest zip line in Africa and is situated at Lake Eland Game Reserve.
The game reserve has a variety of antelope as well as zebra, giraffe and wildebeest, which can be seen grazing in their natural habitat.
Accommodations are abundant and reasonably priced, depending on one's individual preference. Suggested accommodations this year can be found in two complexes, Mystique and Bondi Beach. Bookings can be arranged through Pam Golding Leisure Letting (reservations2@pamgoldingmargate.co.za).
The following websites also offer accommodations in the Shelley Beach/Uvongo area:
You can also contact Neville Smith at Neville.Smith@cogwa.org for assistance.
Services will be held at the Uvongo Community Hall, and the first service will commence at 7:30 p.m. Wednesday, Oct. 8.
Taxes: There is a 14 percent value-added tax on most purchased items, which is refundable on presentation of receipts at your point of departure.
Exchange rate: US$1 equals 10 South African rand.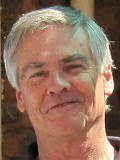 General information: The Hibiscus Coast website, www.hibiscuscoast.kzn.org.za, offers further general information on accommodations, activities, restaurants, etc. on the lower South Coast of KwaZulu-Natal.
Neville Smith