Kpalimé, Togo
Site Description
The Feast of Tabernacles in Togo will be celebrated at a private home compound near the town of Kpalimé about 75 miles north of the capital city of Lomé. About 20 people are expected to attend this French-speaking site. As this site is French-speaking only, anyone wishing to transfer in needs to be fluent in the language; no translation can be provided. Lodging, meals and services will be at the site, and those attending the Feast will prepare the meals. One rather rustic hotel is available to visitors in Kpalimé.
Activities will include hikes, a family games day, soccer matches and a talent show. A visa and a yellow fever vaccination are required for entry into Togo.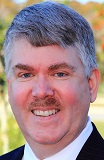 At this writing, the situation is calm in Togo, and travel there is relatively safe—though there have been periodic outbreaks of political unrest and some rioting in recent years. Potential visitors should monitor the situation.
More information and registration forms may be received by contacting Joel Meeker at joel.meeker@cogwa.org.
Joel Meeker