Planning for the Feast—2013
When I was an adolescent in 1964, I got the shock of my life! By attending my first Feast of Tabernacles, I was introduced to a story that was stranger than fiction and more unbelievable than one's wildest dreams! My narrow understanding of the purpose and destiny of human life that I was taught as a kid was trumped by this incredible new explanation—this thing called "the plan of God."
That year at the Feast, the "plan" was explained; and for the first time in my young life, I had an idea of why man was put on this earth! And it made sense! This was my introduction to the holy days and to the annual trek that I (and my family) would make to one of the Feast sites each and every year since.
Of course, since that time, the mere anticipation of preparing to attend another Feast gets me (and, I trust, all of you!) excited about this very special convocation of God's people in the autumn. Many in the Church have already begun talking about their Feast plans for 2013. It is our desire, by sharing the information and description of the Festival sites in the U.S. and around the world, to assist all of you in amping up your anticipation for the Feast, as well!
This year, in the United States, we will be hosting the Feast of Tabernacles in nine different locations. We are returning to the locations of Park City, Utah; Kerrville, Texas; Branson, Missouri; Sheboygan, Wisconsin; Lake Harmony, Pennsylvania; Pigeon Forge, Tennessee; and St. Augustine, Florida. In addition, we'll be having a new site in the West in Rocklin, California. Rocklin sits in the foothills of the Sierra Nevada Mountains outside of Sacramento and is gateway to the famous Gold Country of Placer County. In addition, we are hosting a very special site for 2013 on the Big Island in Hawaii at the Hapuna Beach Prince Hotel!
As you will see, both this website and the March-April issue of One Accord have a list of the COGWA Feast sites around the world in 2013. The COGWA Feast website will be updated with information on additional international sites as it becomes available. We also plan to have most of the housing information for U.S. sites posted on the website by the first week of April.
Regardless of how long we have kept the Feast, this annual reminder of our purpose in life and God's goal of "bringing many sons to glory" never gets old! We hope that this information is helpful and enables you and your family to better plan and anticipate the Feast of Taberancles 2013.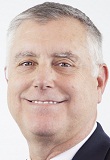 Doug Horchak
Updates
May 10, 2013
The Pigeon Forge, Tennessee, site is now full and is closed to further transfers. (Note: Brethren in congregations assigned to Pigeon Forge should contact their... More
May 8, 2013
Registration for the Feast of Tabernacles will be open until May 20. Please register—even if you will be unable to attend the Feast this... More
May 3, 2013
The Park City, Utah, Feast site has reached capacity and is now closed to further transfers.
Apr 24, 2013
The Hapuna Beach, Hawaii, Feast site has reached capacity and is now closed for any additional registrations. We are happy to announce that we were... More
Apr 15, 2013
This year there will again be a Feast site in Pacific Harbour, Fiji. For information, go to http://feast.cogwa.org/sites/pacific-harbour-fiji/ or click... More