The Feast of Tabernacles and You!
by Jim Franks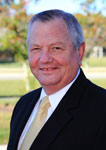 Whenever I think about the Feast of Tabernacles, a smile comes across my face. In the Church it is without doubt the most anticipated time of the year, and within days of completing one Feast, we begin planning for the next one!
2016 Key Dates
Feast of Tabernacles - Oct. 17-23, 2016
Last Great Day - Oct. 24, 2016
Complete Festival Calendar
April 24 – May 15, 2016
Online registration

May 15
Early housing reservations begin (check with your local Feast adviser for guidelines)
May 23
General housing reservations begin
July 15
Activity information posted
SERVING
Does It Really Matter If I Volunteer?
by Mark Winner
Festival Tithe
God's Way to Finance the Feast
by Mike Blackwell