Site Description
For the first time in its 11-year existence, the Church of God, a Worldwide Association, is pleased to announce plans for the Feast of Tabernacles to be held in Anchorage, Alaska. Often referred to as the "Last Frontier" and "Land of the Midnight Sun," the Feast in Alaska promises to be a memorable experience.
Ted Stevens International Airport is located 6 miles from Hotel Captain Cook. Over 40 air carriers serve the airport. Renting a car is highly recommended to get in and around the city.
Daily services will be held at two locations. For the first seven days, we will be at the luxurious Hotel Captain Cook. Located in downtown Anchorage, this beautifully appointed hotel will have ballroom space for 500. The hotel will be offering standard rooms as well as junior suites at very reasonable prices. Due to scheduling conflicts, for the final day of the Feast and Last Great Day, we will be at the Egan Convention Center. The Center is located a short five blocks from the Hotel Captain Cook.
Plans are still being developed for group activities, but rest assured, they will promise to take in the splendor and beauty of Alaska. Plenty of personal time will be provided for families to enjoy much of what the area affords in terms of sightseeing, wonderful meals and unique shopping.
Please note: As of this time, we still do not have signed contracts for the facilities listed above. This is in part due to ongoing Covid meeting restrictions in Anchorage. We expect to have confirmation that the Alaska site is a go by April 1, 2021.
Fragrance-controlled room available:
Tax rate for accommodations:
Closest airport: Ted Stevens International Airport (6 miles).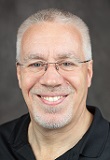 Jon Pinelli