Kumasi, Ghana
Site Description
For the first time in two years, we have moved the Feast site to a single location where all the brethren can meet together to keep the Feast of Tabernacles! The meeting room and much of the housing for local brethren will be in the Buoho-Grotto.
Kumasi is Ghana's second largest city, the former capital of the Ashanti Empire. The palace of the Asantehene, the current Ashanti king, is in Kumasi; and parts of it have been turned into a museum open to tourists and visitors who would like to learn more about the history and culture of central Ghana.
Kumasi is about 270 kilometers (167 miles) from the capital of Accra and the Kotoka International Airport.
Expected attendance is 575.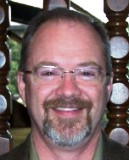 Ghana is a good location for Western visitors who would like to keep the Feast in a developing nation. Ghana has a stable government, and it is safe and easy for Western visitors to travel around the country. Accommodations in line with what most Western visitors would require can be reserved for US$60 per night single occupancy and US$75 per night double occupancy.
For more information, please contact Thomas Clark by phone at 763-463-8616 or by email at thomas.clark@cogwa.org.