Festival Site Updates
September 18, 2019
Oct. 12 Sabbath services
For those who may be arriving for the Feast of Tabernacles early, we will have Sabbath services on Oct. 12 in Spokane. Services will be held at The Centennial Hotel—the same location as the Feast. Services will begin at 2 p.m.
August 6, 2019
Volunteers and singers needed
More voices needed!
Attention all Spokane Feast attendees. We are in need of more voices for our festival choir ASAP! If you would like to serve at this year's Feast in this capacity, please contact our special music coordinator, Ivor Mitchell, via email at ivor@wunnah.net. He can provide you with all necessary music.
Volunteers needed
We are still in need of volunteers in various areas. We could use more ushers and a few stage hands to help with moving things on and off the stage before and after special music. If you can help in either of these capacities, please contact the Spokane Festival coordinator, Jon Pinelli, at jon.pinelli@cogwa.org. Thanks so much!
August 5, 2019
Activity order forms
We have several activities that require advanced registration and payment. Here are the links to the following order forms:
If you're interested in attending any of these activities, be advised that the postmark deadline for all of the order forms is Sept. 14.
---
Site Description
We have a new Feast site for the Pacific Northwest in 2019. Spokane, Washington, is not new to the Church as a Feast site. It was a location for the Feast back in the 1970s and 1990s.
Located in eastern Washington, Spokane is rich in history with amazing outdoor activities, arts, culture and tons of dining options. You can enjoy a cable car ride across downtown Spokane Falls, enjoy a walk or bike ride on the Spokane River Trail, sample several museums, ranging in genre from native history to an interactive children's museum, or take a 45-minute drive to beautiful Lake Coeur d'Alene and explore its outdoor beauty.
Services will be held at The Centennial Hotel Spokane, located right on the Spokane River. This beautiful facility has a main ballroom that will seat up to 400, so there is plenty of room. The Centennial has beautifully appointed sleeping rooms with a mini fridge, microwave and coffee maker in each room. Special rates have been negotiated and will be posted in the housing information when it becomes available. If you plan to attend Spokane, please consider staying at The Centennial. Every room night booked will help us receive discounted or even free meeting space.
As far as the climate is concerned, you can expect sunny skies during the day with temperatures in the low 60s. It cools off when the sun goes down, so expect lows in the high 30s.
If you enjoy shopping, the area has a variety of stores to suit every taste, from small antique shops to malls and big box stores.
Of course, last but by no means least—food! There are a number of restaurants in the area with a variety of cuisine to fit every budget. From good old barbecue to elegant fine dining, the greater Spokane area has it all!
If you have never been to this area of the United States, come spend the Feast with us in Spokane. You won't be disappointed!
Fragrance-controlled room available: No.
Tax rate for accommodations: 12 percent plus $2 per night room tax.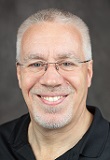 Closest airports: Spokane (GEG), 8.5 miles.
Jon Pinelli