Festival Site Updates
July 14, 2017
Festival music participation
For those who have not registered to participate in Festival music for San Diego, but would like to contribute in this way, please contact our Festival Music Coordinator, Janel Johnson, via email at buckeyenell@roadrunner.com or via phone at 419-566-8026.
Teens are especially welcome to participate, and it's guaranteed that serving in this way will not conflict with the scheduled teen activities.
Share your talent! We look forward to hearing from you soon!
July 13, 2017
Feast activity information available
A description of activities for the San Diego site has been posted. Check out what will be happening and be aware of any events that require advance ticket purchase by viewing the activities and Ticket Order Form.
May 16, 2017
Crowne Plaza housing reservations
If you are interested in staying with the Crowne Plaza in San Diego for the Feast this year, please use the toll-free (888) number or the online reservation option to reserve housing beginning May 22 (or May 15 for early housing reservations). Please disregard the (619) number; it is no longer valid.
---
Site Description
San Diego, also known as the jewel of Southern California, will again be one of our sites for this year's Feast of Tabernacles. San Diego is a top travel destination and has a year-round climate that attracts many visitors.
This year we will be meeting at the Crowne Plaza for all services during the Feast. The resort is located on Hotel Circle and is just one mile from Old Town San Diego and 3 miles or less to Mission Bay, Sea World and other attractions. The Crowne Plaza is beautifully landscaped with a Hawaiian theme, and the hotel has seen many upgrades in the last year. We are expecting about 350 in attendance.
The hotel has offered us a $10 discount off the normal parking rate, charging only $3 per day for hotel guests and $5 per day for members staying off-site and coming to the venue each day for services. Those staying off-site can purchase a guest parking pass at the Crowne Plaza's front office for easy access to parking each day. This full-service hotel also has a restaurant, coffee/sandwich shop, sushi bar in the evenings, lounge, gift shop, exercise room, business center, on-site guest laundry, large outdoor heated swimming pool and whirlpool/hot tub.
We appreciate attendees' staying at the Crowne Plaza, since that will reduce our cost for a wonderful meeting space. The hotel has given us a reduced rate and offers complimentary Internet, in-room refrigerators and microwaves. There are numerous restaurants and shopping facilities within 1 to 2 miles of the hotel. Other nearby hotels and vacation rentals will be available. Some of these housing properties are within walking distance.
Planned activities will include a family dance, seniors' luncheon, teen and young adult activities, a golf tournament and more.
Local activities are plentiful, with snorkeling, surfing, kayaking, paddleboarding, deep-sea fishing, whale and dolphin watching, dinner or harbor cruises, wineries, mountain biking, golfing, scuba diving, tide pools, shopping and more. San Diego is also host to a wide variety of restaurants and fine dining.
Fragrance-controlled room available: No.
Tax rate for accommodations: 12.7 percent.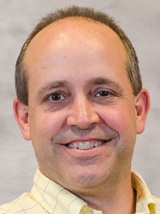 Closest airports: San Diego (SAN), 5.7 miles; Orange County (SNA), 82 miles.
Paul Carter