Festival Site Updates
September 27, 2017
Feast Facebook page and post Feast Sabbath
We are just one week out from the start of the Feast of Tabernacles! We have created a private Facebook Group page for you to join and interact with other members who will also be attending Lake Harmony. We encourage you to join and start chatting with other members. You're also welcome to invite anyone that you know who will be attending Lake Harmony. Feel free to contact us at socialmedia@cogwa.org if you have any questions.
Click here to join!
If you plan to attend Sabbath services locally after the Feast, please view the post Feast Sabbath locations form.
July 13, 2017
Feast activity information available
A description of activities for the Lake Harmony site has been posted. Check out what will be happening and be aware of any events that require advance ticket purchase by viewing the activities and order forms in the column on the right of this page.
---
Site Description
We're expecting 2017 to be another successful year at the Lake Harmony, Pennsylvania, Feast site. Additional improvements upon last year's renovations of the ballroom meeting hall are planned.
Split Rock's Galleria hotel offers economical, cabin-like hotel rooms, as well as one- and two-bedroom suites with kitchenettes. Also, just one mile away, all of the Willowbrook suites have full kitchens. Additionally, Willowbrook "two-bedroom" suites are actually two adjoining suites, providing two full kitchens and a fireplace (switch-controlled). For other housing options, see the housing brochure.
There will be free one-day water park passes—the first 150 water park passes are free for those staying at Split Rock Resort (Galleria, Willowbrook and Historic Lodge) and discounted for Feastgoers staying elsewhere.
We're pleased to announce our first New York City tour! On Sunday, Oct. 8, a tour guide will board our coach bus (for our convenience), as we view notable sites, such as the 9/11 Memorial, Times Square and more (details are forthcoming). Also, on Monday, Oct. 9, COGWA has seats reserved for the showing of Jonah (Sight & Sound Millennium Theatre, Lancaster County, Pennsylvania).
Additional indoor resort activities include an indoor pool, arcade, bowling, fitness center, basketball, tennis and billiards. Several good restaurants are located in surrounding communities. Family attractions include the nearby historic town of Jim Thorpe, Amish Country in Lancaster County and more.
Fragrance-controlled room available: Yes.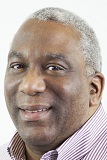 Tax rate for accommodations: 6-9 percent.
Closest airports: Wilkes-Barre/Scranton (AVP), 32 miles; Allentown/Lehigh Valley (ABE), 45 miles; Trenton, New Jersey (TTN), 105 miles; Philadelphia (PHL), 131 miles.
Kevin Epps