Site Description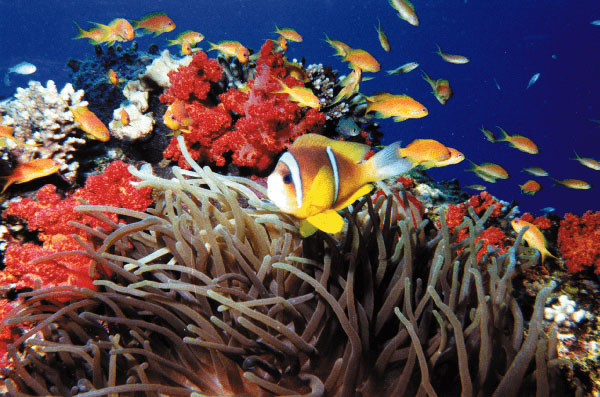 The Hashemite Kingdom of Jordan is located in a modern geography that is home to rich biblical history, ancient wonders and outdoor adventure. The Church of God has a long history in Jordan, and COGWA currently hosts an annual international internship program in Jordan for young adults through Foundation Outreach International (FOI). The Feast of Tabernacles will be based in the capital city of Amman and the Red Sea resort city of Aqaba. We will reside together and hold services in two luxury hotels: Le Royal Hotels & Resorts Amman and the InterContinental Hotel Aqaba. We will also offer a separate post-Feast Israel tour for those who desire this opportunity.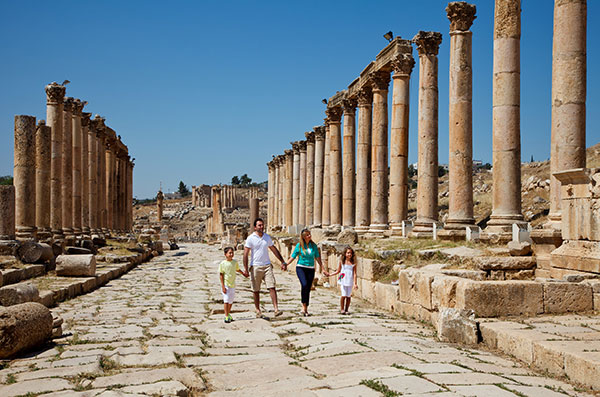 The ancient area of what is known today as the Hashemite Kingdom of Jordan has hosted an amazing array of our biblical forefathers: Abraham, Lot, Jacob, Moses, Ruth, King David, Elijah, John the Baptist, Jesus Christ, the ancient Israelites and even first-century Christians. Today the country is known for its highly welcoming nature to foreigners—coupled with its famous Bedouin hospitality—and is considered a safe oasis in a dynamic and turbulent part of the world. The Church of God and its young adults have been warmly accepted and hosted in Jordan by its royal family and its citizens dating back to the early 1980s.
Come join us for our exciting Feast Touring Program, which includes visits to the following amazing places that are highly regarded for their history, beauty and adventure:
Petra—A UNESCO World Heritage site that was also named one of the "New 7 Wonders of the World," Petra is also known for being one of the most fascinating places to hike on earth.
Jerash—One of the 10 cities of the Decapolis, the ruins of Jerash are considered some of the best preserved of all Greco-Roman cities still intact.
Gulf of Aqaba—While at this beautiful Red Sea resort city, Feastgoers will have the opportunity to scuba dive and snorkel in the gulf—or simply relax by it at our hotel.
Wadi Rum Desert—This beautiful and mystical desert was traversed by British Officer T.E. Lawrence ("Lawrence of Arabia") as he led the Arab Revolt against the Turks in World War I.
Dead Sea—Feastgoers will enjoy this important feature of biblical history that is famous for mineral-rich mud and for saltwater that is easy to float in.
Bethany Beyond the Jordan—Feastgoers will visit and dip their feet in the Jordan River at a location reputed to be where John the Baptist baptized Jesus in the Judean wilderness.
Mount Nebo—Feastgoers will enjoy a spectacular high-altitude view at the location where Moses viewed the Promised Land before he died and was laid to rest.
Pella—Another of the 10 cities of the Decapolis, this is where early Christians are reputed to have fled for safety prior to the destruction of Jerusalem in A.D. 70.
The Bunayat Centre for Special Education and the Amman Baccalaureate School—Feastgoers will also have the opportunity to visit the centers where our FOI volunteers serve.
Program pricing
Net cost: land-only/fully inclusive:
2+ people: $1,875 per adult (aged 12 years and older) in twin room.
1 person: $1,875 per adult (aged 12 years and older) + $750 single room supplement.
$875 per child (aged 2 to 11 years old) sharing room.
$0 per child under 2 years old.
Included:
Luxury hotel accommodations (nine nights)—Friday, Oct. 2, through Saturday, Oct. 10.
Breakfast and dinner at hotels for all days.
Lunches for all days in hotel or while touring.
All transfers and touring in deluxe air-conditioned motor coaches.
Wonderful English-speaking guides with us at all times.
All entrance fees at tour sites, including horse ride in Petra.
Tips to guides, drivers and hotel staff.
Transfer from Amman airport to hotel.
Not included:
Trans-Atlantic air transport.
Travel and trip cancellation insurance.
Alcoholic beverages—these can be purchased separately in hotels, etc.
If you have any questions, please email Cory and Colene Erickson at ericksoncc@yahoo.com or feel free to call at 651-714-4054.
Cory Erickson