Festival Site Updates
July 14, 2017
Feast activity schedule available
A schedule of activities for the Green Lake site has been posted. Check out what will be happening by viewing the schedule and stay tuned for the activity description coming soon.
---
Site Description
Green Lake, Wisconsin, is a limited-access satellite site and is primarily secured for:
Those for whom the distance to their assigned site would be too great.
Those who cannot afford to travel to their assigned Feast site.
Those who cannot take the extra time away from job and/or school to attend their assigned site.
Brethren in the upper Midwest who find it difficult to make the drive to other sites will again have the opportunity to meet at a more local satellite Feast site. This year it will be at the Green Lake Conference Center.
This site will offer outstanding opportunities for extended fellowship, as well as an all-inclusive atmosphere. Most brethren will be able to stay in the same building where services are held. Our meeting room will be available all day for fellowship. Across the way is a nice cafeteria that serves three wonderful meals each day at a very affordable price. Brethren staying on-site will have the option of choosing between two meal options: breakfast, lunch and dinner, or just lunch and dinner. Green Lake Conference Center will work with individual meal requests, but anticipates that those staying on-site will take advantage of one of the meal plans.
Brethren attending in Green Lake will watch a webcast from one of the other Feast sites for services each day.
Green Lake provides a setting where brethren can go for a walk in the prairie, along the lake or on one of the trails of the 900-acre facility. It is a peaceful setting, allowing plenty of fellowship and activity options, but with limited distractions of the world. The lake itself is noted as the deepest lake in Wisconsin.
Fragrance-controlled room available: No.
Tax rate for accommodations: 0 percent. (Green Lake Conference Center is a nonprofit.)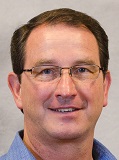 Closest airports: Appleton (ATW), 52 miles; Madison (MSN), 66 miles.
Gary Black