Site Description
Nestled along the banks of the Tennessee River and surrounded by scenic mountains, Chattanooga is an easily accessible and hospitable destination to keep the Feast of Tabernacles. In the Southern Living Reader's Choice Awards, Chattanooga was voted a top weekend getaway with the kids.
There is much to see and do in and around Chattanooga, ranging from the two aquariums and the zoo to Lookout Mountain, from great shopping options to strong restaurant choices. Some will definitely enjoy the Hunter Museum of Art, while others will enjoy Rock City Gardens, Ruby Falls and the Incline Railway. Children will enjoy the Creative Discovery Museum, and train enthusiasts will enjoy the Tennessee Valley Railroad Museum. The history buffs will be fascinated by checking out the Chickamauga National Military Park, and shoppers will be interested in Hamilton Place (a few miles outside of downtown), which has hundreds of stores from which to choose.
Chattanooga is also a college town, with the University of Tennessee Chattanooga sitting right next to downtown. This brings an energetic feel to the area. We will be meeting at the Chattanooga Convention Center, which is located about 12 blocks from the river. Although parking at the center is not free, anyone staying in the 12-block downtown area may catch one of the free shuttles that are continually running throughout the area. The shuttles will take you from your hotel to the convention center and back. These shuttles are also available to take you anywhere within the downtown area, including to the Tennessee Aquarium and IMAX.
A number of activities will be planned for people of all ages. The housing options will range from basic motel rooms or extended-stay kitchenette units, up to full-service, higher-end hotel properties. We look forward to a fabulous Feast with you in Chattanooga.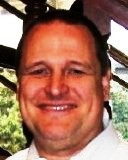 Location of Services: Chattanooga Convention Center, 1150 Carter St., Chattanooga, TN 37402.
First Service: Wednesday, Oct. 12, at 7:30 p.m.
Taxes: Hotel tax rate is 17.25 percent.
Mark Winner