Shorefield Country Park, England
Festival Site Updates
Considering a Visit to Highclere Castle?
May 8, 2013
Anyone planning a visit to Highclere Castle, the place where Downton Abbey was filmed, should visit the castle on a Sunday through Thursday before Sept. 12. Highclere Castle is closed for the rest of the year after that date. See http://www.highclerecastle.co.uk/visiting-us/opening-times.html.
---
Site Description
For the second year running, this beautiful holiday park will be the site for the Feast of Tabernacles in Britain. It is set in 100 acres of delightful, landscaped parkland—the perfect setting to enjoy the Feast and explore the rural surroundings.
The park is near the coast at Milford on Sea in Hampshire and just three miles from New Forest National Park, home to ponies and deer. Nearby towns include Bournemouth, Southampton and Portsmouth. London is two hours away.
Possible Tours
Among the potential trips are visits to Stonehenge, Portsmouth (HMS Victory), Jane Austen's home, Winchester and the Beaulieu car museum.
Preferred Accommodations
Book by March 31 to secure a lovely wooden lodge close to the hall. Each lodge has a pleasant lounge and cooking facilities for special Feast fellowship. You can also eat on-site at the Bistro or Cheers Bar, or at restaurants nearby.
Our bookings are for 10 nights: Monday, Sept. 16, to Thursday, Sept. 26. All payments are made directly with Shorefield Park by email (holidays@shorefield.co.uk) or by phone, quoting COGWA group booking No. 249343. To cover the hire of the meeting hall, we are requesting a donation of £20 ($32) per adult.
Five minutes' walk:
Close by is the meeting hall, free gym and heated indoor family swimming pool, sauna and steam room, free Wi-Fi next to the hall, and a discounted spa for men and women. There are also a fishing lake, heated outdoor swimming pool, tennis court, children's outdoor play area and the seaside.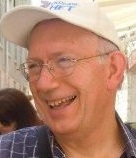 For more information, see http://british-isles.cogwa.org/feast-of-tabernacles.
Peter Hawkins