Festival Site Updates
September 26, 2014
Feast Activities Requiring Advance Payment
The deadline for registering for activities that require advance payment is fast approaching! These activities include the Dixie Stampede, Smoky Mountain Opry, Parrot Mountain and Gardens, and the golf scramble. If you intend to participate in any of these activities, we must receive your payment by Oct. 2.
The 2014 Pigeon Forge Ticket Order Info provides the necessary details, including ticket cost and where to send your payment.
If your payment is already in the mail, thank you! But if you haven't taken care of this yet, please make it a priority. Thanks in advance for your cooperation.
Bruce Gore
Feast Coordinator
September 3, 2014
Pigeon Forge Instrumental Ensemble
If you would be interested in being a part of an instrumental ensemble for accompanying hymns at the Feast of Tabernacles in Pigeon Forge, please write to david.evans@cogwa.org and provide him with the following information:
Name.
Congregation.
What instrument will you play?
Can you play the hymns?
Do you have or need a transposed hymnal?
Will you bring your own music stand?
If you're unable to bring your own instrument, would you play a "loaner" instrument?
August 29, 2014
Feast Activity Information Available
A description of activities for the Pigeon Forge site has been posted. Check out what will be happening and be aware of any events that require advance ticket purchase by going to the Pigeon Forge 2014 Feast Activities and Ticket Order Info.
Bruce Gore
Pigeon Forge Coordinator
August 15, 2014
Feast Youth Lessons
You are invited to download the Church's family-based children's Feast lessons and use them to teach your children the meaning of God's Feasts. You will find that they are an outstanding resource that will provide you with an abundance of material to help your children learn the truth about God's holy days and His plan. Unfortunately, we will not have space in Pigeon Forge to conduct classroom-style lessons during the Feast.
April 29, 2014
Feast Music Coordinator Announced
David Evans will be the special music coordinator and adult choir director for the Pigeon Forge Feast site. If you would like to perform special music or be part of the choir, please contact Mr. Evans by email at david.evans@cogwa.org or by phone at 214-440-2105.
---
Site Description
Arguably, one of the prettiest states east of the Mississippi is Tennessee. Nestled in the foothills of the Smoky Mountains is the town of Pigeon Forge. The natural beauty of the mountains brought more and more visitors to this area, which was once a small farming community. It's now one of the top family vacation destinations in the country. For the past two years, Pigeon Forge has been the largest Feast site in the U.S. We're expecting it to be one of the larger sites again this year.
With the Feast of Tabernacles taking place in October, you'll be able to enjoy the beautiful fall colors from a number of hiking trails within a short distance of downtown. The Little Pigeon River flows right out of the Great Smoky Mountain National Forest through the middle of Pigeon Forge. Quality family time, good family entertainment, a wide selection of restaurants and plenty of shopping are just some of the reasons you'll love Pigeon Forge.
The area is known for its many crafts stores, its wonderful musicians and its countless go-kart tracks and miniature golf courses. Additionally, in neighboring Gatlinburg you and your family can take in Ripley's Aquarium of the Smokies.
Housing consists of a variety of motel rooms, with many including a full breakfast in the rate. And, of course, there are also beautiful 1- to 4-bedroom condos or, for those with extended families wanting to share, large chalets and cabins that sleep up to 30. Housing prices begin at $50 per night and up.
Pigeon Forge is easily traveled. There is a divided highway through the middle of the town. The Smoky Mountain Conference Center has free parking and has no steps, so it is also easily accessible for everyone.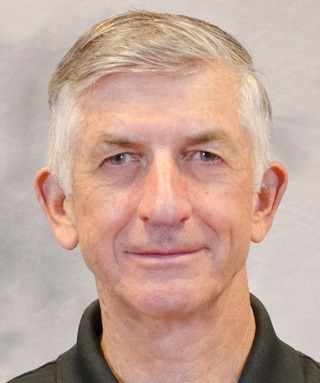 Tax rate for accommodations: 12.25 percent
Bruce Gore