Man, Côte d'Ivoire
Site Description
The Feast of Tabernacles in the West African nation of Côte d'Ivoire will be celebrated in two sites: on the outskirts of Abidjan, the economic capital, and in the town of Man in the Dix-Huit Montagnes region. All services will be in French or Dan. There are several Western-standard hotels in Abidjan. There are only rudimentary hotels and limited restaurant facilities available in Man; however, transportation can be arranged. Attendance will be about 25 people in Abidjan, and 100 people in Man.
Côte d'Ivoire is slowly recovering, following a civil war that lasted several years and split the country into separate zones. There is a significant UN peacekeeping presence in the country. On Nov. 16, 2012, the U.S. State Department issued an updated travel warning about Côte d'Ivoire (http://travel.state.gov/travel/cis_pa_tw/tw/tw_5701.html), concerning both Abidjan and areas outside Abidjan. Specific dangers include crime and the possibility of sudden outbreaks of civil unrest. Potential visitors should take this situation into account before planning to attend the Feast in Côte d'Ivoire. There will not be a Church elder present during the Feast.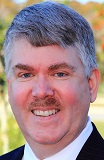 A visa is currently required from most Western countries for entry into Côte d'Ivoire. A yellow fever vaccination is also required for entry.
More information and registration forms may be received by contacting Joel Meeker at joel.meeker@cogwa.org.
Joel Meeker