Register
Lake Harmony, Pennsylvania

Festival Site Updates
Lake Harmony Housing Change
April 16, 2013
A change has been made to the Lake Harmony housing information. All housing that is part of the Split Rock Resort (Galleria, Historic Lodge, Willowbrook Suites, and also the Mountain Laurel Resort, which is part of the Split Rock Resort family even though it's at a different location) will have an additional 10 percent charge for all rooms.
This service charge will go to housekeeping staff and other employees (such as auditorium crew, receptionists, janitors, hotel restaurant servers, etc.) who will be assisting us during our stay.
This additional charge is noted in the housing information listed on the Lake Harmony housing information PDF but is not included in the Festival housing brochure. If you are planning to attend Lake Harmony, please make note of this additional charge.
---
Site Description
"Where the Mountains Meet the Lake"—this slogan captures the setting of this natural lake on the Split Rock Resort. The breathtaking autumnal scenery permeating the Pocono Mountains is a "sight for sore eyes"—leaves with shades of orange, burgundy and gold; streams spilling through rocky landscape; as well as lakes and brooks reflecting mirror images of their surroundings.
Split Rock's Galleria hotel offers economical cabin-like hotel rooms, as well as one- and two-bedroom suites with kitchenettes. Additionally, just one mile away, the Willowbrook suites include full kitchens.
There are a variety of on-location indoor activities for all ages, such as a pool, water park ("H2Oooohh!" with discounted admission for Feastgoers), arcade, eight-lane bowling alley, fitness center, basketball and tennis courts, and billiards. There are also enjoyable outdoor options, such as paddle boats, a 27-hole golf course, Segway rentals, volleyball, softball, a playground, fishing, biking and hiking. These make for an eventful Family Day.
If you'd like to explore other areas, nearby is the historic town of Jim Thorpe. And about two hours away are several tourist attractions, such as Lancaster (with the Sight & Sound Theater, Amish tours and Hershey Park), Philadelphia (with the Liberty Bell and Independence Hall), and New York City (with the Statue of Liberty, Ellis Island and Empire State Building).
An assortment of very good restaurants is located in surrounding communities. And, for your dining convenience, the Galleria hotel has a restaurant, pizzeria and ice cream parlor.
For more information, see www.splitrockresort.com.
Location of Services: Split Rock Resort Galleria, 100 Moseywood Road, Lake Harmony, PA 18624.
First Service: Wednesday, Sept. 18, at 7:30 p.m.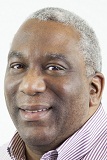 Taxes: State and local tax combined is 9 percent.
Kevin Epps