Register
Kerrville, Texas

Site Description
Located in the heart of the Texas Hill Country, Kerrville will once again serve as the location for the Feast of Tabernacles in Texas. Kerrville is famous for its rugged scenic beauty along the spring-fed waters of the Guadalupe River. Although originally established as a shingle-making camp due to the abundance of cypress trees, visitors now come to the area because of the wildlife, wildflowers, wineries, music and the Museum of Western Art. The relatively small-sized city of approximately 20,000 residents offers a taste of friendly Texas hospitality.
Throughout the Feast, we will have exclusive use of the premier Inn of the Hills Resort and Conference Center. The facility offers first-class accommodations, a beautiful convention center and exquisite food in its Alpine Lodge Restaurant and Inn Pub. The beautiful courtyard with pool and spa is a favorite on-site location for attendees of all ages to fellowship and relax. While most attendees will stay at this location due to its outstanding quality and value, additional housing is available nearby.
Complimentary membership to the Family Sports Center, located just across the street, is available to those staying at the Inn of the Hills Resort and Conference Center. This facility has an indoor pool, lap pool, basketball, racquetball and volleyball courts, weightlifting center, sauna, a 16-lane bowling alley and other amenities.
Kerrville's riverfront location lends itself to a variety of water-oriented recreational activities, such as canoeing, kayaking, tubing, fishing, swimming or waterside family picnicking. There are 14 wineries located within an hour's drive of the resort. Numerous antique shops, contemporary art galleries and boutiques, as well as two challenging golf courses, add to Kerrville's appeal.
For those wishing to broaden their experience, San Antonio is only an hour's drive away. Here one can wander the famous River Walk, check out the River Walk Mall, see the historic Alamo and visit other popular sites in a city that is consistently ranked as the top tourist destination in Texas. Historic Fredericksburg, with its German heritage and over 150 shops and boutiques, is also only a short distance from Kerrville.
Location of Services: Inn of the Hills Resort and Conference Center, 1001 Junction Highway, Kerrville, TX 78028.
First Service: Wednesday, Sept. 18, at 7:30 p.m.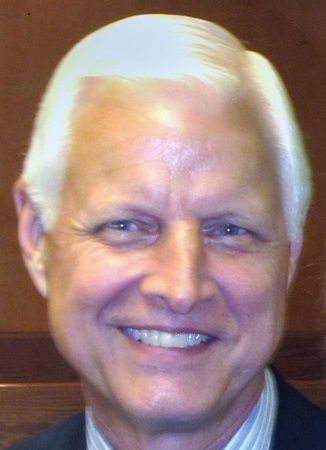 Taxes: Room tax is 13 percent.
We look forward to observing the Feast of Tabernacles with you in the Texas Hill Country!
David Treybig